BASKETBALL SAYINGS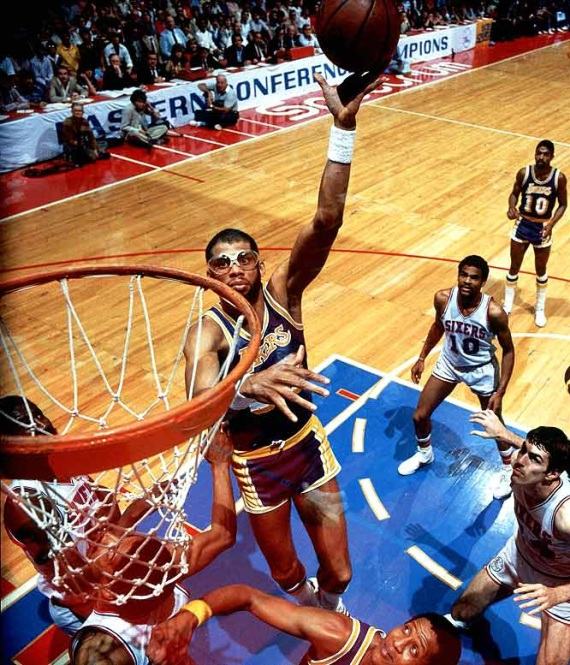 Back in 1891, James Naismith could never imagine the basketball sayings that would arise out of the game he invented to keep testy young boys occupied with physical activity during the long New England winters.

The very first game of hoops, played in December of that year, featured two wooden peach baskets placed at either end of a gymnasium, roughly 10 feet above the floor. The ball itself was a soccer ball.

Mr. Naismith's goal was to have these cantankerous youths get sufficient amounts of exercise while having as little bodily contact as possible.

If he could only see them now!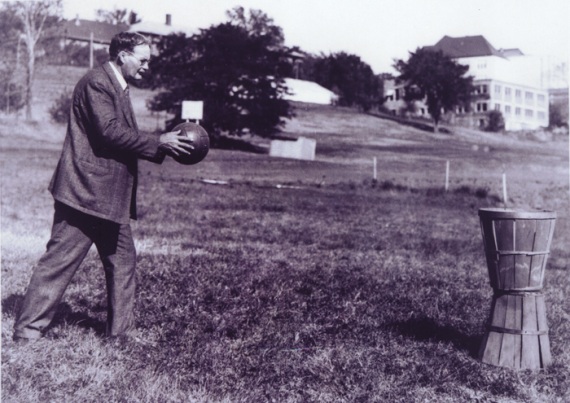 The game has come a long way since its debut in that fated gym in Springfield, Massachusetts at the turn of the century. It is now a global enterprise played across the width and breadth of the earth. Still, it is in the country where it was created that hoops has soared to it's greatest heights.

With success, a treasury of quotes and lore has come to surround the game.
Our team of writers and sports lovers has assembled an introductory sampling of some of their favorite quotes and put them together in one very special collection.

We hope you enjoy. See you at half-time!

They say that nobody is perfect. Then they tell you practice makes perfect. I wish they'd make up their minds.
Wilt Chamberlain


Basketball is like war in that offensive weapons are developed first, and it always takes a while for the defense to catch up.
Red Auerbach


Any American boy can be a basketball star if he grows up, up, up.
Bill Vaughn


I liked the choreography, but I didn't care for the costumes.
Tommy Tune (on why he never considered playing basketball)


If all I'm remembered for is being a good basketball player, then I've done a bad job with the rest of my life.
Isiah Thomas


I keep both eyes on my man. The basket hasn't moved on me yet.
Julius Erving


Sometimes a player's greatest challenge is coming to grips with his role on the team.
Scottie Pippen


You never make any of the shots you never take. 87% of the ones you do take, you'll miss too. I make 110% of my shots.
Larry Bird


Even when I'm old and gray, I won't be able to play it, but I'll still love the game.
Michael Jordan


One man can be a crucial ingredient on a team, but one man cannot make a team.
Kareem Abdul-Jabbar


Mick Jagger is in better shape than far too many NBA players. It's up in the air whether the same can be said of Keith Richards.
Bill Walton




I told him, 'Son, what is it with you? Is it ignorance or apathy?' He said, 'Coach, I don't know and I don't care.

Frank Layden




Concentration and mental toughness are the margins of victory.

Bill Russell




The invention of basketball was not an accident. It was developed to meet a need. Those boys simply would not play 'Drop the Handkerchief'.

James Naismith (inventor of the game)
Good, better, best. Never let it rest. Until your good is better and your better is best.

Tim Duncan


If the NBA were on Channel 5 and a bunch of frogs making love was on Channel 4, I'd watch the frogs, even if they were coming in fuzzy.

Bobby Knight




Basketball is like photography, if you don't focus, all you have is the negative.

Dan Frisby




Not only is there more to life than basketball, there's a lot more to basketball than basketball.

Phil Jackson


Our offense is like the Pythagorean Theorem: There is no answer!

Shaquille O'Neal




Never lie. Don't whine. Never cheat. Don't complain. Never steal. Don't make excuses.

John Wooden




Those who work the hardest are the last to surrender.
Rick Pitino
Compiled from Various Sources