Famous Poets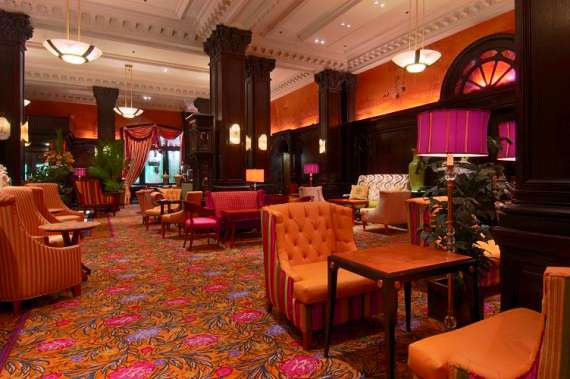 Poetry as an art form has a history dating back to Sumerian times. Famous Poets such as William Shakespeare, Robert Frost, and William Wordsworth have made tremendous contributions to the advancement of the arts as well as to the elevation of their societies.
These writers may be found in traditions as diverse as Chinese, Indian, Greek, Farsi, and especially Arabic culture, where poetry continues to play a central role.
The one thing they have in common is that they are famous poets.
No matter the time or place, crafters of poetry have been a voice and social conscious in their home countries, often serving as a moral check on governments, both democratic and despotic. They have greatly enriched their societies and have added tremendous beauty to their cultures.
In this assemblage, we hope to explore different types of verse, from western to eastern, from tribal to urban. We'll look at the Chinese Shijing, Aristotle's Poetics, Biblical verse and the European classics such as Dante, Goeth and Mickiewicz. We will also explore the works of the 13th century Persian writer, Rumi.
Our team at My Word Wizard has selected what we consider to be the very best examples from the world's most famous poets. If you would like to see a particular famous poet highlighted, feel free to contact us.
We are sure you will enjoy this collection.
Find a Poem from the world's most Famous Scribes
Click below to explore our selection of poetry.
John Keats Poetry: His work is defined by sensual imagery. He is considered one of the greatest in the pantheon of British scribes. You will enjoy this collection of our favorite verses from Keats.
Jonathan Swift Poetry: Swift's name is synonymous with prose satire and he set the standard for the form in the English language. He is most widely known for classic works such as A Modest Proposal, A Tale of a Tub, Gulliver's Travels, Drapier's Letters and An Argument Against Abolishing Christianity. Lesser know for his poetry, we are pleased to offer you a small selection.
Oscar Wilde Poetry: Born in Dublin into a family of intellectuals, Wilde honed his writing style over the course of many years. By the early 1890's he was one of the most widely celebrated playwrights in London. Apart from his poems and plays, he is perhaps best known for his clever satirical statements as well as his classic novel The Picture of Dorian Gray.
Poems of Patrick Kavanagh: One of the most popular modern poets of Ireland, Kavanagh was born into a rural farming family, and he never forgot his roots. His work was a straightforward representation of Irish rural life free of the sentimentality. His epic poem and perhaps his greatest offering, The Great Hunger, was published in 1942. The piece depicted the deprivations of country life.
Poems of W.B. Yeats: One of the most imporant and beloved writers in the English language, Yeats was at the forefront of the Celtic Revival movement, which sought to insert Irish themes into English language Irish writing. His early writings were influenced by Celtic mythology. He continued to show an interest in the transcendental throughout his life, but as he grew older his work began to demonstrate a more physical, earthly realism.
Shel Silverstein Poems: An accomplished cartoonist, playwright and song writer, Silverstein is best known for his series of children's poetry books. Works such as "A Missing Piece," "A Light in the Attic," and "Where the Sidewalk Ends," are now staples of the children's literary genre. We hope you enjoy this collection of the author's poems selected by our writers.
The Works of James Joyce: One of the most influential writers of the 20th century, Joyce is perhaps best known for his epic novel, Ulysses, published 1922, and Dubliners, a book of short stories published 1914. Other works include Finnegans Wake (1939) and A Portrait of the Artist as a Young Man (1916). Joyce also wrote three books of poetry.