Veterans Poems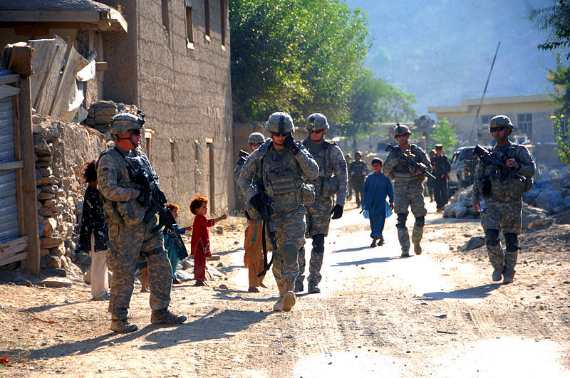 Our troops are dedicated to protecting us. Veterans Poems express our appreciation for the men and women in uniform who guarantee the freedoms we cherish, sometimes making the ultimate sacrifice to do so.
War is often thought to be a failure in human relations. In democratic nations however, war is considered the choice of last resort. Sometimes it is thrust upon well meaning countries in ways that makes it unavoidable.
In the face of such dire choices, the members of the armed services shoulder the load. They are the muscular arm of elected civilian governments, and they and their families shoulder the lion's share of the burden.
But today's soldiers are more than just warriors. They are professionals who are engaged in peace keeping operations as well as nation building throughout the globe.
My Word Wizard pays tribute to these brave and selfless individuals, past and present, who have given their very best in service to the nation.
If you know a veteran, whether in your family, a friend, or just an acquaintance, take a second to think about their service and let them know that you appreciate what they did or do to protect our basic freedoms.
We honor and memorialize them with these inspirational words.
Thank you for your service.

Find a Poem that Honors our Troops
Click below to explore our selection of poetry.
Veterans Day Poems : Today is the day we honor and remember their service. Our collection of poems dedicated to the men and woman of the armed forces recalls the shared sacrifice of soldiers and their families who saw and continue to see them off to battle."