Sweet Poems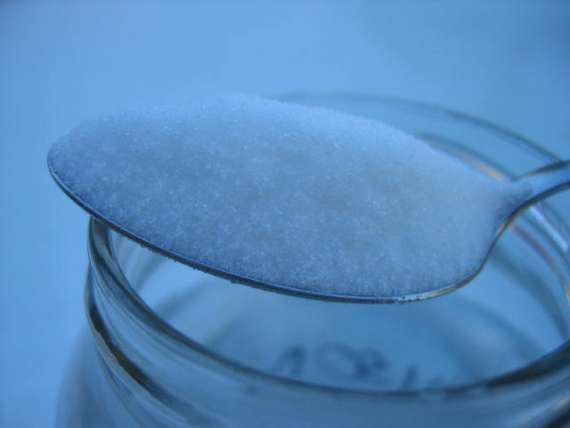 There is never a better time to say "aww" than the present! The Sweet Poems Collection from the writers at My Word Wizard explores the sweeter side of things with adorable verses that will bring a smile to one and all.
These sweet poems are great for children and adults alike. Parents will love to read them with their kids, and teachers can use them as part of a lesson plan to stimulate the creativity of their students. So sit back and prepare to bath in sweetness.
You are sure to enjoy these sugary rhymes.
Find Some Sweet Poems that will Bring a Smile to Your Face
Click below to explore our selection of poetry.
Bunny Poems : Everybody loves adorable little bunnies. The writers at My Word Wizard have put together an amazing collection of poems that pay tribute to these furry little creatures. These delightful verses are sure to put a smile on your face.
Cute Lil Poems : When you need a little cheer in your day, turn to our delightful collection of Cute Lil Verses that will bring a smile to your countenance and make you feel good. We think you will enjoy this special assemblage from the writers at My Word Wizard.
Hyperbole Poems : If you like tall tales, you will love this collection of poems that, well, stretch the truth!. These wonderful verses embellish, inflate, and overstate their case, all the while making us hoot and chuckle. So, if your arms are as long as hockey sticks, you will really appreciate this compilation of sweet poems.
Imagery Poems : This wonderful collection contains verse that creates vivid pictures through the use of descriptive language. If you love a good story, you will love this compilation from the writers at My Word Wizard.
Poems With Imagery : The writers at My Word Wizard are pleased to offer you another selection of verses that paint pictures through words. These pieces go into great detail as they describe characteristics such color, temperature, texture; basically anything that can be perceived by the senses. We urge you to have a go at writing some for yourself. Enjoy!
Lalaloopsy Doll Poems : They're those lovable ragamuffins who are number one on every little girls wish list. Whimsical, adorable, and oh so much fun to play with. We are sure you will enjoy this very special collection of sweet poems dedicated to these magical companions.
Onomatopoeia Poems : Remember those words that sound just like the sound they are designed to depict? You know, ruff, slurp, zip, gurgle. You and your kids will love this very special selection of poems that put these words to poetic use!
Personification Poems : They're not exactly people, but they sure think and act like us. In this darling collection of poems, you'll meet all sorts of animals and inanimate objects that can sing, dance, talk and walk. They've been given human attributes that reflect the sorts of things we do everyday. Enjoy!
More Personification Poetry : They're at it again. The writers at My Word Wizard have heard your requests for more Personification Poetry and they've really delivered. Those lovable bats, balls, pots and trains are back with all their sounds and movements that emulate the characteristics of people. If you liked the first collection, you'll just love these verses.
Even More Poems with Personification: You just can't get enough of these lovable bits of verse where inanimate objects (i.e. non-living - such as pots, bats, and cars) have human characteristics! We've challenged our team of My Word Wizard writers to come with even more examples of this poetic form, and they have really delivered! We think you will absolutely love this new collection.
Yet Another Personification Poem Or Two!: We are back with even more examples of personification verse from My Word Wizard. This is our most popular category of children's poems and our writers are trying their best to keep up with the demand. You will enjoy all the featured characters such as spinning chairs, purring cars, laughing dogs and tables with large egos!
Roses are Red Poems : Those beloved Roses are Red poems are back in this delightful, updated collection from My Word Wizard. Whether your're still a kid in school, or looking to relive cherished childhood memories, you'll find a poem here just for you. Enjoy these very sweet poems!
Simile Poems : In this collection we explore poetry deploying a specific form where comparison is used to 'paint' an image on a subject. You will find many of the verse using words such as "like" or "as", as in "as green as grass", or "powdery white like snow". We hope you enjoy this collection and perhaps it will inspire you to create some of your own verse.
More Simile Poetry : We are back with more wonderful verses that compare two dissimilar things using the words "like" or "as". Your feedback on the first collection was amazing, and our writers had a grand old time coming up with a new batch. In fact, they worked so hard, they are all sleeping like logs! Enjoy.