Kids Poems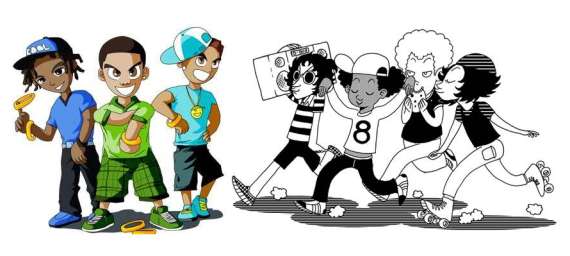 Kids love poetry, limericks, onomatopoeia, haiku. Our Kids Poems collection will expose children to a variety of poetic genres, each more fun to read than the last! These poems are especially suited for integration into teacher lesson plans. We believe they might even inspire children to create their own poetry.
And kids, writing kids poems is not only fun, but children are the best poets of all because they have the most vivid imaginations.
Why not browse through some of the categories below and find a kids poems style that best suits your taste. Read a few of the offerings and you'll get the gist of how it's done.
We think youngsters will love this very special assortment of kids poems written just for them.
Find a Poem Written Especially for Children
Click below to explore our selection of Kids Poems.
Alliteration Poems : 'Above the apothecary, the amazing amoeba alighted.' That's just an example of a special form of verse whereby identical consonants start each stressed syllable in a sentence. Not easy to write, but a pleasure to read. We think you'll just love this wonderful collection from the writers at My Word Wizard.
Alliteration Poems For Kids : This delightful collection continues our exploration of the alliteration genre, where the very same sound starts each stressed syllable in a poem. For example - "The dapper Dachshund danced until dawn." Bear in mind that just because the letters are the same doesn't make a line alliterative line. "Gent" and "Going" both start with the letter "G", but they don't have the same sound. You're already starting to catch on. Enjoy!
More Alliteration Poetry : So many of you have asked for more examples of this type of poetry, we've dipped into the writer's well once again and crafted more delightful verses. If you liked the previous assortment, you'll just love this new collection..
Even More Poems with Alliteration : You still haven't had your fill of these adorable verses. We are up to the challenge! Our writers have put together another amazing collection of words that rhyme, run and wreck! Remember, the sound of the letter at every stressed syllable must be the same to make a line alliterative. "Should" and "Sam" both start with the letter "S", but they don't have the same sound. "Knack" and "New" do not begin with the same letter, but they do alliterate because they share the same sound. Have fun!
Hyperbole Poems :They tend to stretch the truth. Well, more than tend. These delightful verses exaggerate and tell tall tales whilst making us laugh and gaffaw. So, if your legs are as long as a flagpole, you'll just love these kids poems!
More Poems With Hyperbole : Because we had such a wonderful response to our first collection, we asked the writers at My Word Wizard to come up with more of those wonderful kids poems that stretch the truth (just a bit!). Your laughter will be as loud as a lion's roar as you read this adorable assortment.
Imagery Poems : If you love poetry that creates vivid pictures through the use of descriptive language, you will love this very special collection of verse from the writers at My Word Wizard.
Poems With Imagery : The've done it again! Our team of writers has put together another spectacular collection of verses that create pictures with words. These delightful pieces go into great detail as they illustrate such things as color, temperature, texture; anything that can be perceived by the senses. Why not try writing some for yourself. Enjoy!
Lalaloopsy Doll Poems : They are whimsical, adorable, and number one on every little girl's holiday wish list. The writers at My Word Wizard are proud to bring you this very special collection of Kids Poems dedicated to those magical little ragamuffins.
Onomatopoeia Poems : Remember those words that sound just like the sound they are designed to depict? You know, ruff, slurp, zip, gurgle. You and your kids will love this very special selection of poems that put these words to poetic use!
Metaphor Poems : A metaphor is a comparison that is made directly, such as, 'Her brain is a computer', or less directly, such as, 'Peter is fishing for more'. Lots of kids confuse metaphors with similes, but click on this page and we'll clear up any lingering doubts!
More Onomatopoeia Poems : They crash, crack, creek and swish. These verses use words that sound just like the sound they are trying to describe. Our first collection was so popular we challenged our team of writers to come up with another batch. Enjoy!
Personification Poems : They're not exactly people, but they sure think and act like us. In this darling collection of poems, you'll meet all sorts of animals and inanimate objects that can sing, dance, talk and walk. They've been given human attributes that reflect the sorts of things we do everyday. Enjoy!
More Personification Poetry : Due to popular demand, the writers at My Word Wizard have added even more poems that scream, cry, run, hug, and do just about anything people can do. If you loved our first assortment of personification verses, you will really love this collection of kids poems!
Even More Poems with Personification: You've asked us for even more of these lovable verses where inanimate objects (i.e. non-living - such as pots, bats, and cars) have human characteristics, and our team of My Word Wizard writers have really delivered. We don't know quite how they do it, but they dig deep into their creative wells and consistently come up with splendid examples of this poetic genre. Enjoy!
Yet Another Personification Poem Or Two!: Our writers are at it again, and it is all they can do to keep up with the demand for more personification verses. This is our most popular category of children's poems, and you will adore these lovable characters that are given human characteristics to convey the writers idea. Here we introduce you to sputtering computers, tables with too much pride, purring cars, and spinning chairs. Enjoy!
Short Children's Poetry : They are short. They are sweet. They are My Word Wizards collection of short poetry written for and about kids. These wonderful poems capture the nuances of the child's everyday experiences in ways they can really identify with.
Simile Poems : This collection of poetry uses comparison to create an image of a subject, deploying words such as "like" or "as", as in "cold as ice", or "sly as a fox". They are fun to read and even more fun to write. We hope you enjoy this special compilation.
More Simile Poetry : You asked for it and you got it. More wonderful verses using the words "like" or "as" to compare two dissimilar things. The feedback on the first collection was absolutely marvelous, and was all the inspiration our writers needed to create a whole new set. The team worked like dogs on this project, and now you get to take it all in like a little kid drinking a milkshake. Enjoy.