Sister Poems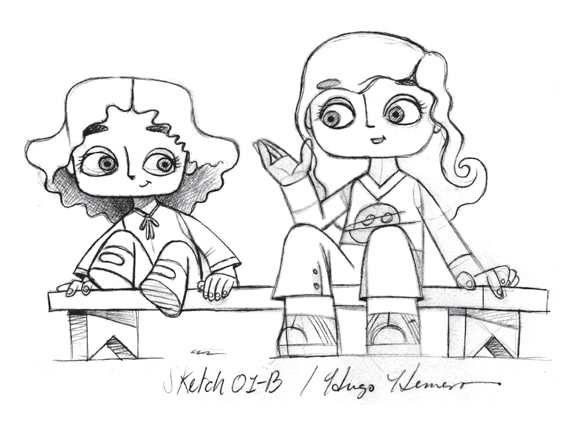 Drawing by Hugo Herrera - www.hugoherreraf.com
Your sister is your best friend and confidante. Our Sister Poems collection provides the perfect way to let her know how much she means to you and how much you appreciate all that she does.

A sister is a precious gift. She is part of a sibling relationship that provides the other sibling with friendship, companionship and a sense of security.

This is not to say you haven't had your share of ups and downs. Your sister at one time or another may have been your most formidable opponent. And yes, you've had your share of fights growing up. But like so many sibling relationships, despite the friction, you've both grown and remain devoted to one another.

She is the person to whom you turn first when you need an ear. And she is always ready to provide a shoulder for comfort. You rely on her for sensible advice and a sense of perspective.

Perhaps no one in the world knows you better than your sister. Now is the time to tell her how much you love her with some beautiful words from My Word Wizard.

Find a Poem for a Very Special Sister
Click below to explore our selection of poetry.
Poems for a Big Sis' : She has always been there for you, in good times and bad. She is your big sis'. You always wanted to be just like her. Tell her how you feel with a lovely sentiment from our Poems for a Big Sis' Collection.
Poems for a Little Sis' : Your bond is solid, though it may not have always been this way. She is your younger sibling and one of your best friends. This touching collection from the writers at My Word Wizard explores this special relationship from a number of angles. You will find just the right set of words in this complilation.
Sister Friend Poems : Your sister is not only your friend; she is your best friend. Tell her how lucky you feel to have her in your life with a poem from our Sister Friend Collection.