BUNNY POEMS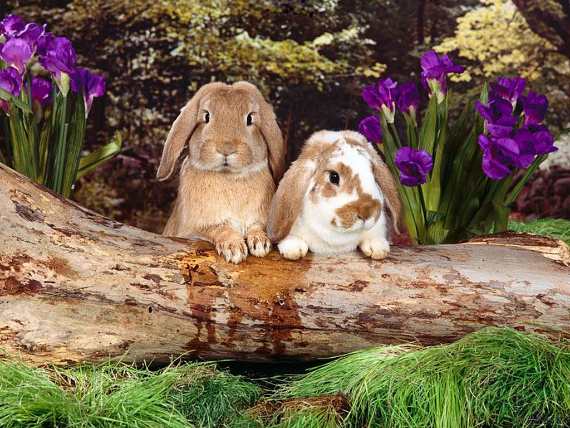 Rabbits are just about the cutest creatures around. Our collection of Bunny poems pay tribute to these adorable, furry little animals we all love to pet.
Bunnies bring good cheer at Easter. Cartoon characters like Bugs make us laugh. The White Rabbit in Lewis Carroll's Alice in Wonderland has been a beloved children's character for nearly 150 years. This is no fad, these furry little rascals are here to stay!
You'll enjoy our poems dedicated to these precious little things.

You're my Bunny
You're my bunny;
You mean everything to me.
You're so sweet like honey
With your cute button nose
And your big brown eyes.
You're my bunny
Without the tail.
I just have to say,
I love you bunny.

My Pet Bunny
You have so much energy
Hopping from spot to spot.
You just can't stop
Munching on carrots and radishes.
You love those vegetables;
You can't live without them.
When you're upset
I watch your nose twitch.
You remind me of an adorable baby
Who needs to be loved.
That's what I'm going to do -
I'm going to love
My pet bunny.

Busy Bunny
The bunny hops down the road
Looking for something to eat.
He wanders into a nearby field
Where he crunches
On everything in his path,
Leaving my garden in a heap.
Oh, how that bunny makes me weep!
I still love you bunny,
But I'd like for you to sleep.

A Home for Bunny
Hopping through the fields,
Not a dwelling in sight,
Looking for a comfortable place
Where I can rest tonight.
Along comes a friend
That takes me in.
Now I am safe and warm
In a lovely, loving home
Thanks so much for taking
This bunny home.

Who Am I?
White is my color.
My fur is so fluffy like no other.
Tail so bushy; nose so pink.
Whiskers so long, they make me unique.
Pointed ears on top of my head,
I can't wait until I am fed
Who am I, What can I be?
I'm a cute little bunny;
Can't you see?

Poetry by Natasha Niemi