CHRISTMAS VERSES FOR FRIENDS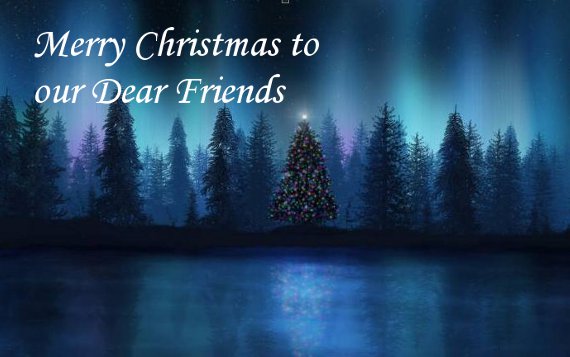 The special time of warmth, kindness, and good tidings is here again. Christmas Verses for Friends from our holiday catalog offer wonderful sentiments crafted especially for those closest to you.

We may not always take the time to express our true feelings about people who enrich our lives, but during this time of good will and peace on earth let them know just how you feel with warm holiday wishes from the writers at My Word Wizard.

You are sure to find the perfect greeting in this exceptional assemblage. Perhaps it will even inspire you to write a few lines on your own!

Best wishes for a happy and safe holiday season.

The Best Christmas Gift
I no longer make lists for Santa.
Sure there are things I want…
A new, plush bathrobe
And that O'Loughlin guy from
That New Hawaii Five-O show
to be my sheet warming assistant.
I probably won't get any of that,
But I really don't care.
When I was eight,
Santa gave me you –
My best friend in the world.
For that, I'll cut the fat man in red
A whole lot of slack.

God's Christmas Present
I guess I should be sad
About all that I don't have.
My freezer is empty,
And my cupboard is bare.
I don't have the money
To even let a beauty school
Stylist do my hair.
What I do have
Is a best friend
I wouldn't trade for anything,
And that is God's
Christmas Present to Me.

Christmas Without Friends
A Christmas without friends
Would be a fireplace without fire.
A Christmas sitting alone
Would be like a child who needs a home.
A Christmas without friends
Would be the night without the stars.
A Christmas without friends
Wouldn't be Christmas.

The Star of Friendship
The star of friendship;
It's always there,
Burning Bright,
Especially when life seems darkest –
And You've Lost
The Will to Fight.
It remains there
Like the guiding star of Christmas,
Reminding you
That you're never truly alone.

Christmas Prayer
The presents are wrapped
And the tree is lit.
My children are snoring;
My husband is still captivated
By last year's Wii Fit.
I'm bone tired
And off to bed.
But before I
Rest my head,
I thank the
Lord for giving me
The best
Family and Friends
A person could ever have.

Poetry by Natasha Niemi