CUTE CHRISTMAS POEMS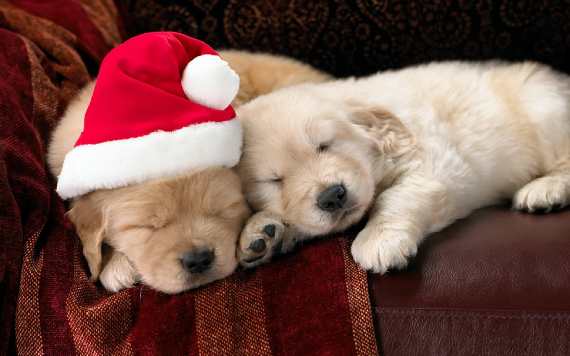 Every year we eagerly anticipate the coming of the Yuletide season. Cute Christmas Poems from the writers at My Word Wizard take a closer look at all aspects of the holiday and reflect upon how we react to the rush and excitement surrounding Xmas.
Whether it is the kids awaiting Santa, your family gathering 'round the fire singing carols, or the experience of shopping and giving presents, the holiday is special and holds meaning for everyone.
So take a walk outside and feel the nip in the air (depending on where you live during the holiday season!), and get into the spirit of the season.
We hope you enjoy our selection of Noel verses and that they will resonate with you on a very personal level.
Seasons greetings to you and yours.

Enjoy the Jingle Bells
Are those bells jingling on top of your roof?
I believe they are.
Then take the time to enjoy
The beautiful sound of peace and joy
Ringing around the Earth.
Forget the work
Forget your fears
This day comes just once a year.
Enjoy the Jingle Bells!

What Christmas Time is Like
The snow is as white as the albino squirrels
I sometimes see.
Children relish throwing that snow
As much as parents enjoy
The beauty and serenity of the fireplace.
Christmas is about love,
Hot chocolate with tasty marshmallows,
Presents under a lit tree
And everybody feeling cheery as can be.

Shopping Season
Everybody enjoys Christmas;
It's the shopping season of the year.
There is no better reason
For a money spending spree.

Everywhere you look
There is another sale.
Presents for friends and family.
What's in the box?
Wait until Christmas
Because I'll never tell.

The Power of Christmas
The weather is not how we want it to be.
The sky is all dark
And filled with unfriendly clouds.
But that's outside.

Inside, the house is warm and toasty
As we gather around the tree,
Holding hands and singing carols
Making our own bright Summer.
It's the Power of Christmas.

Where is Santa?
Mommy and daddy,
Is that Santa I hear?
Prancing on the roof –
Do I hear eight reindeer?

Are the cookies and milk
Ready for him to come in?
Will you leave him a note
Reminding him I am a friend?

It's been an hour since I went to bed,
Still I can't get the thoughts
Of the man in red
To stop dancing through my head.

Mommy, Daddy,
Where is Santa?

Poetry by Natasha Niemi