A DAUGHTER TO FATHER POEM FOR FATHER'S DAY AND EVERY DAY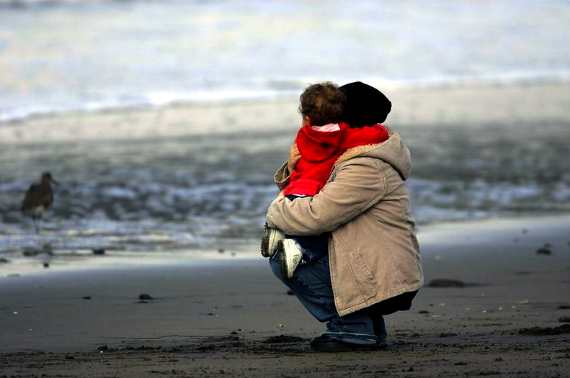 There is something special in the bond between a girl and her dad. A Daughter to Father Poem from the special collections of My Word Wizard explores this relationship in all its textures.
Whether you were called to task for breaking curfew, or cried on his shoulder after a breakup, he has always been there for you, regardless of how much you may have pushed the envelope.

Whether you still live at home or you're long on your own, you will always be his little girl. Tell him how much he means to you with one of our poems written just for him.

A Father's Love
You were the man who loved me first
The one who sat me on your knee.
You kissed my cuts and gave me hugs
And built that house up in the tree.
Even when you scolded me
You let me know your love
You told me all I need to know
About the stars above.
Thank you dad for all you did
And for loving me.
You showed me just how special
A fathers love can be.

What You've Given Me
What is a father's love?
A warm hello, a helping hand?
Is it a gentle scolding when you're bad?
Staying up all night doing homework?
Waiting up for her til she comes home from a date?
Walking her down the aisle on her wedding day?
A father's love is all this and more.
And that is what you have given to me.

Happy
You held my hand when I was sick
And stayed up til I got home.
You taught me how to ride my bike
And helped when I broke a bone.
You helped me get my license
White knuckled in the seat.
You demanded boys to come inside
And every date to meet.
And though I never thanked you
I want you to know I'm glad
That all those times you scolded me
I was happy you are my dad.

My Hero
A firm but loving touch
is what you gave to me.
You helped me learn to be strong
and stand on my two feet.
But when I needed you
You were there all of the time.
You are my dad, my hero,
And you're the apple of my eye.

Thank You
Dad I can't tell you what your love has meant
as you helped me through my life.
You helped me with my math and lessons
And you helped me learn to drive.
Today is the day that I applaud you
And fondly express how I feel.
Thank you so much for what you did
And for all that you continue to do.

Poetry by Sharon Hendricks