Earthquake
by Zaheda Khatun
(Slough, United Kingdom)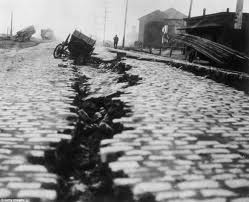 the house roof
The earth shook,
while I was reading a book,
pans crashed,
plates smashed.

I quickly recall the memories in my head,
while bouncing on the bed,
the force of extreme electric,
had made my hair extremely static.

water rose to the edge of my bed,
weird thoughts were running through my head,
whether to scream or shout,
i didn't know because I was in deep doubt.

the wind howled fiercely,
the roof of my house fell violently,
I knew that this was it,
shivers running cold through my spine,
so all I have too say is GOOD-BYE!