FUNNY 30TH BIRTHDAY POEMS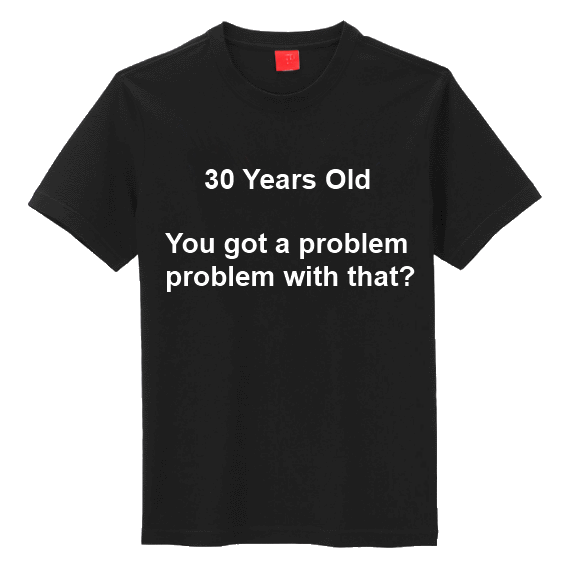 They think they are getting old, but they're really just starting to enjoy life! Our Funny 30th Birthday Poems Collection will help them laugh their way past this milestone with just the right mix of humor and sensitivity that our My Word Wizard writers are famous for.
This is really a great age to be. They can still get away with being young and free spirited, but their new age gives them a certain gravitas that they just didn't possess in their twenties.
So, tell them to lighten up and celebrate the start of their big adventure. After all, they'll have plenty of time to mope when they hit 40!

Not Quite Over the Hill
You aren't yet over the hill
But you are getting there.
You're just now starting to see
More than one grey hair.
You'll never again
have to be carded.
And soon you'll see
Your hair has departed.

New Enlightenment
Soon it will be time
for you to get dentures.
You'll need to find
less exciting adventures.
Your heart just can't take
the same kind of excitement.
So go out and find
a new type of enlightenment.

The Fun if Over
Get out the cane
and senior citizen card.
Ready the bland food
because your plaque is hard.
The time for fun is over.
Here is your rocking chair.
Would you like to cover
the grey streaks in your hair?

Tinkles
Rocking chairs and dentures
No more great adventures
Retirement plans and wrinkles
And much more frequent tinkles!
Shuffle board and jello
Oh how life's getting mellow
Now that you've reached the big Three O.
It's time to play some Bing Bing -O!
Take a Nap!
Gone are the days of fun
Life is no longer a party
You are getting oh so old
and feeling not as hearty.
Maybe you should take a nap
Your muscles can't take the strain.
Are you able to remember
with your fuzzy brain?

Poetry by Sharon Hendricks