A HAPPY FATHER'S DAY GIFT FOR DAD IN THE ELOQUENCE OF A POEM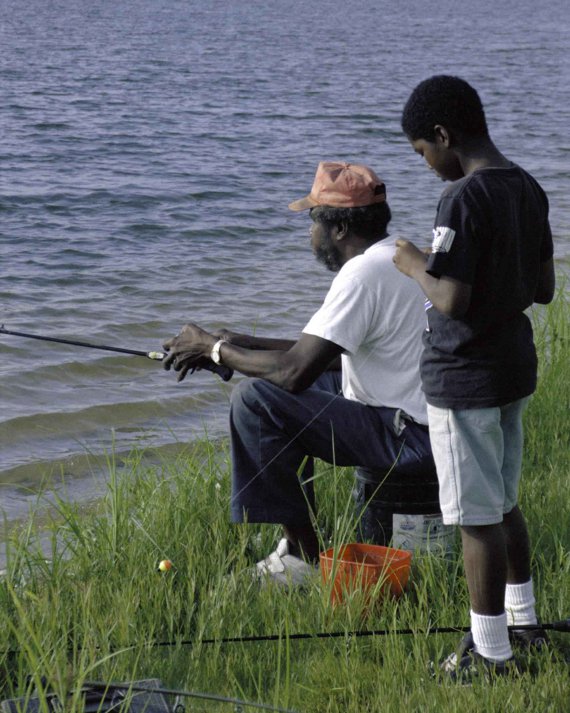 The greeting or phrase " Happy Fathers Day " is an expression that is sometimes uttered by rote. For so many of us however, the day is imbued with meaning. It invokes memories of growing up, arguments, laughter, rebellion and reconciliation.
Our relationships with our dads are often complex. For some of us our fathers are our confidantes, our sources of strength. For others the relationship is tinged with discord. Still, we honor our dads on this day, even if just to say thank you for being a dad.
Fatherhood calls upon men to give of themselves, to set an example for their children. This responsibility is also taken up by those who are father figures or role models.
Many of the contributing writers at My Word Wizard deal with the subject of fathers in their work. Whether it is about their own feelings towards their dads, or perhaps their experiences being a dad, their reflections are meaningful.
It is our privilege to share some of this work with you. We hope their words touch you as they have touched us.

Whether you are thinking about dad or the father figure in your life, enjoy this wonderful collection of sentiments from the contributing poets of the My Word Wizard community.
We offer our sincerest gratitude to them.

Happy Father's Day.
Angel (Daddy's Little Girl II)
My Angel, why do you cry?
I'm not going anywhere, I'm forever yours
To dismiss God's gift, I would be a fool
Come to me & let me carry you around for all to see
The reason for my attitude of Heartlessness
For my Heart lies her head upon me
Hair as soft as feathers from your wings
The Heavenly eyes that lift my spirit

I know soon you will take your first step in Life
Begin your walk on that long, windy road
I want to continue to hold you, even though I know
I will soon have to set you down.
Don't worry, I'll hold onto your hand,
and walk with you every step of the way

You can talk to me about anything until my final day
Even then, if you have anything else you want to say,
all you'll have to do is pray
Never will I leave your side
In spirit, I'll be the parent that pushes their child on their bike,
before letting you go on your own
Even then, I'll be forever yours

Love, Daddy...

©

Majezty C. Navarro 2012
Baseball Dad
It was the middle of summer
and dad wore a smile,
"to your first baseball game we will go."
He showed me the tickets
I stood mesmerized
The one thing that could stop us was snow

It was a scorching July,
outside we could fry
Snow was an unlikely bet
But I wouldn't take chances
as game day advances
I checked, there was no snow, not yet

The night of the game, dad said it would rain
but we went to the stadium as planned
nothing could stop us
not even the rain
the teams played ball and all it was grand

What a wonderful evening
just my dad and I
Alongside thousands of screaming home fans
but I kind of ignored them
I was just so content
to be sitting with dad in the stands

©

Alan Loren 2012
Teenage Son to a Father
Father, you don't understand me
you only imagine what I should be!

My problems I never say
you never ask me, Hey!

You say you care for me, Who?
but you don't spend time with me, Do you?

When I was small I used to tell
everything to you, you used to yell

Yes, I am built to your design
but what I love, you always decline

You deny that I am bright
and you always think that you are right

I do agree I am sometimes wrong
as it's the human race to which I belong!

©

Swila Bathool 2012
Eight Months
Your saliva shimmers across my chest
To nibble an ear, you know best
Gummy bites and sleepless nights
A lullaby always makes it right

Follow and swallow, curiosity seek
Butt first down the stairs, diaper sprung a leak
Rug burnt knees, tiny toes
How you perceive T.V. I'll never know

Bubbles and clowns abound
as we cruise about town
And shriek with laughter,
as the metal music pounds
You're so helpless and hopeful,
I see it in your eyes
I just love watching you eat,
chocolate mousse pie

Smile big for grandma,
grandpa gets one too
You're the center of my world,
if you only knew.
As I put you in your bed,
knuckle clenched in your hand
You say da da la la da,
cause I'm your big dad a dad

©

Vance Farrell 2012
We thank each of the poets for publishing their work on our pages. They own all rights to their individual pieces and no portion of their writings may be used without their permission.