LOVE POEMS FOR HIM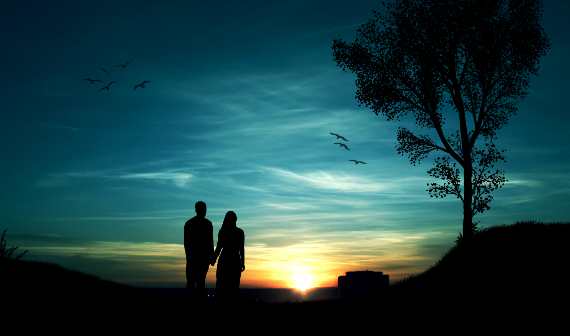 He means everything to you. Our Love Poems for Him collection will inspire you with romantic thoughts tailored to that very special man in your life.
Together you create tremendous synergy. The old truism "the whole is greater than the sum of its parts" never rang more true than in the love you share together.
The thought of him is with you when rise in the morning. It is your goodnight kiss even when you are apart.
Our love poems for him will help you express what lies deep in your heart. Now is the time to tell him how you feel.

Starlit Night
My darling
You are my world
My starlit night
My sunlight and my daydreams
Your love fills me with such joy
A future I now believe in
When I wake I think of you
And when I sleep I dream
Of now, tomorrow and forever
It's with you I'll be
Have I Told You
Have I told you you're handsome?
Have I told you you're cute?
Have I told you I love you today?
Because if I haven't
I guess I forgot
It's something that I meant to say
You're handsome
You're cute
I love you
It's true
And I am so lucky
To share life
With you!
You're the Man
You're the man for me
In each and every way
You hold my heart
Caress my soul
Each breath I take for you
I would not want
Or need another
You're everything to me
And I will stay
Right by your side
For each and every day

Here for Me
You're there for me when skies are grey
You turn them to skies of blue
You walk with me and hold my hand
And that's why I love you
You know when I need some time alone
And give me room to breathe
You let me be who I am
And you are true to me
I couldn't ask for a better man
You're all I will ever need
So thank you once, twice and thrice
For being here for me
Dream in Color
I dream in color
Now I sleep by your side
What once seemed unclear
Is now vivid and bright
You're the man of my dreams
Of this I am sure
It is crystal cut clear
And nothing but pure
Thank you for your love
What you've done for me
Is tucked me up safely
And set my heart free
Poetry by Sarah Spoors