LOVE POEMS FOR VALENTINE'S DAY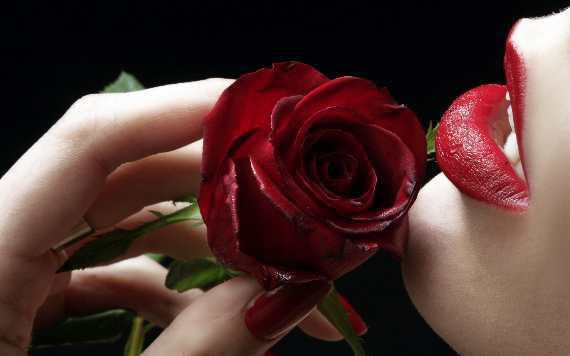 It comes but once a year, and our Love Poems for Valentine's Day provide the perfect sentiment to make this jour de l'amour a truly memorable occasion.
There are different stages in the life cycle of a relationship. This day brings us back to the very beginnings, when our hearts burned with passion, when everything was fresh and new, when even the gloomiest of days held out hope for the sun to shine.
Love Poems for Valentine's Day will help spark some of those memories, and hopefully you can create some more.
We hope you enjoy these Love Poems for Valentine's Day. These truly special sentiments were created just for you by the writers at My Word Wizard.
Valentine Mood
I'm in a Valentine mood.
It's not about hearts and flowers,
cute messages on candy,
or dinner at a fancy restaurant.
It's all about romance
with the one I love,
building the magic
moment by moment.
Share this Valentine mood with me.
Let me show you
how much I love you.
Private Valentine
There's the traditional
Valentine's Day
filled with lacy cards,
heart-shaped candy,
and big bouquets of flowers.
And there's the private
Valentine's Day
as only we can celebrate it,
filled with moments
that are magical,
that are ours alone to share.
That's the Valentine's Day
I've been waiting for,
the one I've dreamed of
spending with you.
Come Close
Even a ton of candy hearts
can't tell you how I feel about you.
But, come closer.
Showing is better than telling,
and I know just how to show you
how much I love you.
Love Candy
When you bite into a chocolate cream
so rich and velvety,
think about how much I care,
how much you mean to me.

When you bite into a caramel,
all gooey, soft, and sweet,
think about the many ways
you make my life complete.

When you bite into a cluster
with its crunch and nutty flavor,
think about our happiness,
the moments that we savor.

When you've finished all the candy,
hope you'll think about this, too:
unlike that empty box, my heart
is filled with love for you.
So Glad
Without someone to love,
Valentine's Day doesn't mean much.
With you, it means everything.
I'm so glad we're together,
and I'm so glad there's Valentine's Day
so I can tell you especially
how much you mean to me.
Poetry by Susanna Rose