MIST of a KISS
by Mentalistacer
(Lake Charles,La.)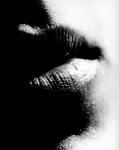 With intention reciprocated,
Intense colors remain.
Shades of trust,
Blends of loyalty,
Nuance of intrigue.

Left trending at the speed of light,
Solid becomes mental,
Mental becomes emotion,
Emotion becomes pure.

Into reception with the intensity of white energy,
Realized spectral incentive,
Vision cured without illusion,
Able to feel and touch without distinction,
The intensity that is to follow,
The mist of a kiss...