MOTHER DAUGHTER POEMS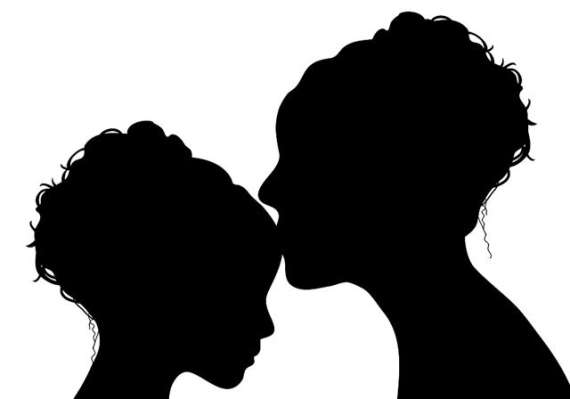 Mother Daughter Poems explore an undeniable bond that is unique among the many kinds of familial relationships. While not every mom has a perfect rapport with her young female child, the bond is there nonetheless. And it is very much a shared feeling.
How could it be otherwise? She diapered and bathed you, provided for you to the best of her abilities, and imparted her wisdom and life experiences in ways that helped you grow into the person you are today.
On the other hand, a daughter has added so much joy to her life, not to mention a few gray hairs. Watching her mature into an incredibly spirited young women brimming with promise is all the reward she needs.
The writers at My Word Wizard have created this very special collection of mother daughter poems in order to explore the relationship from both sides of the coin. We hope you find some meaningful thoughts in their thoughtful verses.

Thank You
You guided me when
I needed guidance
Protected me when
protection was called for
You shielded me with love,
when love was all we had
You never even hinted
when our situation was bleak
Preferring to shoulder
the burden alone.
You filled my world with
wondrous yarns and
embroidered tales
A richness that money
could not procure or add value
And now I am a mother
Prepared better than most
for the awesome task
I am guided by your values,
your hopes and your dreams


A Single Impression
I looked at you in awe
Your face so swollen, eyes closed
I remember your tiny feet
It was my first impression of you
My only impression of you
They wrapped you up and took you away
It was best this way
I was young
Too young in fact
For such a responsibility
A duty born of irresponsibility
Do they treat you well?
Perhaps you think of me sometimes
Maybe you wonder
Why?
Why did I let you go?
Perhaps I will get the chance
to explain to you
One day
Perhaps


Our Jubilee
26 years ago
Yes it is true
You gave birth to me
As I did to you
At that selfsame age
When you first broke your water
At that selfsame age
You delivered a daughter
How, you may ask,
did I give birth to you?
An unconventional thought,
this much is true
On that day a young woman
took on a new role
The nurturing of life,
her uncertain new goal
I created a mother
It's so clear to see
On that blessed day
When you gave life to me


Letting Go
How are you daughter?
Are you doing well?
You've set off for college
Is there something to tell?
I think of you often
But know you're alright
You've got values and fortitude
To stick with the fight
Just remember one thing
As you embark on this quest
A mother's independence
Is put to the test
So even if you don't
Call home everyday
We know you'll reach out
When you've something to say
It's time for your mother
To start to let go
We are sure that you think of us
That much we know


From A Rebellious Adolescent
You love to tell jokes
Although they're quite bad
My room it annoys you
It's messy, so sad
You don't know Lady Gaga
Not even Kanye West
But still they all say
A mother knows best
We may sometimes argue
And bark very loud
But know that I love you
And so very proud
To have you as my mother
To love and to hound
But with your love and example
I'm on solid ground

Poetry by Alan Loren