MOTHER DAY POEMS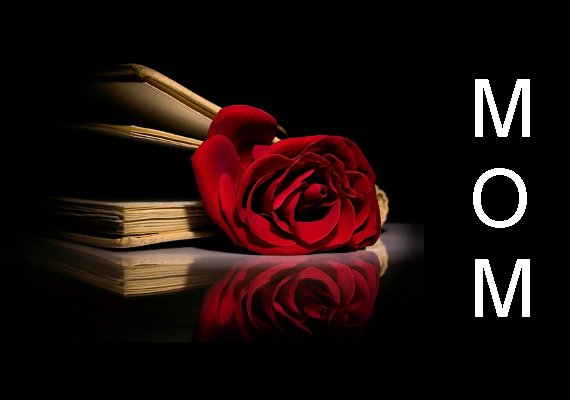 You have always been the center of her life. Mother Day Poems from the writers of My Word Wizard pay tribute to the one person who has played perhaps the most important role in your life: your mom.
She changed your diapers when you were small and offered a shoulder to cry on when you needed it most. Things between you may not have always been perfect, but nothing in life is. In the end, she always tried her best. She is your mother, your rock, and you love her dearly.
Whether you are living at home or you are out on your own, perhaps with your own family, let her know on this special day for mothers just how much she really means to you.

Here and There
You tried to teach me
Not to judge
You showed me the value
Of a much needed hug
You listened when I said
The world wasn't fair.
You held me tightly
And promised you'd always be there.
Thanks mom.
Know that I'm always here for you.

I'm Glad You're You
Though I'm miles away,
I can still smell
Your perfume.
I don't need a picture
To remember your smile.
I see you every time
I look in the mirror
And in every move I make.
Mom, I'm so glad you're you.
Happy Mother's Day!

A Mother Like You (from child or teenager)
Mom,
Being with you
Is the best thing ever.
My world brightens up
When we're together.
I'm so lucky
To have a mother like you.
You taught me
To myself I must be true.
When others wanted
To lead me astray
I knew because of you
There was a better way.
Each day I thank God
For a mother like you.

For You Mom (from child)
You're my mom,
And I love you so much.
You've given me life
And blessed me with your touch.
For Mother's Day,
I wanted to buy you a gift,
But I didn't have money
So I had to think swift.
In the end
I decide to send you this poem
Simply to let you know
I love you mom.

To A Special Lady
Mother,
You are a shining star
Whose light has never faltered.
You've been my guide
Through good times and bad;
You are the BEST MOM
Anyone has ever had.
You're a special lady,
And I thought you should know
Of the love in my heart
And the feelings that flow.

Poetry by Natasha Niemi