MOTHER QUOTES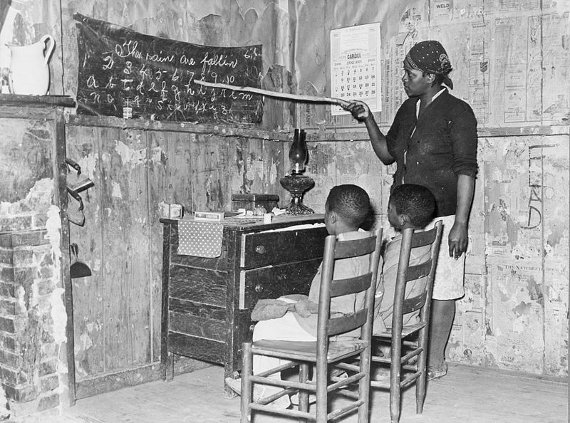 Sharecropper mother

teaches children numbers and alphabet (Louisiana-1939

)

Mother quotes, sayings and proverbs are common to all cultures and time periods. From Aristotle to Abraham Lincoln, men and women have often attributed their success or confidence to the values instilled in them by their moms.

Moms provide the foundation and grounding that leads to a healthy, well adjusted adult. Though they are not always perfect, and not always right, their caring and love is beyond question. They would sacrifice everything, and often do, for our happiness. Mother Quotes reflect this state of being.

As we explored the wealth of Mother Quotes available, we were so often touched by the tenderness and reverence in which great men and women display(ed) toward their moms. It is extremely comforting to know that even the most hardened of individuals were and are able to thank their moms for providing such as solid foundation.

The editors at My Word Wizard have assembled a range of Mother Quotes that speak of mom in many tones, from reverential to humorous.

We think you will be inspired by this wonderful collection of Mother Quotes.


If the whole world were put into one scale, and my mother in the other, the whole world would kick the beam.

~Lord Langdale (Henry Bickersteth)



Every mother thinks her child is beautiful.


~
Yiddish Proverb



I remember my mother's prayers and they have always followed me. They have clung to me all my life.

~Abraham Lincoln



Some mothers are kissing mothers and some are scolding mothers, but it is love just the same, and most mothers kiss and scold together.

~Pearl S. Buck



The real religion of the world comes from women much more than from men - from mothers most of all, who carry the key of our souls in their bosoms.

~Oliver Wendell Holmes



The warmest bed is mother's.


~
Yiddish Proverb
A mother holds her children's hands for a little while... their hearts forever.

~Author Unknown



A Mother is one who can take the place of all others but whose place no one else can take.

~Author Unknown



Blaming mother is just a negative way of clinging to her still.

~Nancy Friday



A mother is a person who seeing there are only four pieces of pie for five people, promptly announces she never did care for pie.

~Tenneva Jordan



The older I become, the more I think about my mother.

~Ingmar Bergman



My mother never gave up on me. I messed up in school so much they were sending me home, but my mother sent me right back.

~Denzel Washington



Motherhood: All love begins and ends there.

~Robert Browning



Let France have good Mothers, and she will have good sons.

~Napoleon I



Life began with waking up and loving my mother's face

~George Elliot



Every man must define his identity against his mother. If he does not, he just falls back into her and is swallowed up.

~Camille Paglia



All mothers are working mothers.

~Author Unknown

Whistler's Mother by James McNeill Whistler (1871)
Any mother could perform the jobs of several air traffic controllers with ease.
~Lisa Alther
If at first you don't succeed, do it like you mother told you.
~Author Unknown
Whatever a child babbles, its mother will understand.
~
Yiddish Proverb
Everybody wants to save the earth; nobody wants to help Mom with the dishes.
~P.J. O'Rourke
The heart of a mother is a deep abyss at the bottom of which you will always find forgiveness.
~Honoré de Balzac
A man loves his sweetheart the most, his wife the best, but his mother the longest.
~Irish Proverb
Women's Liberation is just a lot of foolishness. It's the men who are discriminated against. They can't bear children. And no one's likely to do anything about that.
~Golda Meir
My mother had a slender, small body, but a large heart - a heart so large that everybody's joys found welcome in it, and hospitable accommodation.
~Mark Twain
A good mother is worth a hundred teachers.
~Italian Proverb

If evolution really works, how come mothers only have two hands?
~Milton Berle
Being a mother is learning about strengths you didn't know you had, and dealing with fears you didn't know existed.
~Linda Wooten
I never knew how much love my heart could hold until someone called me "mommy."
~Author Unknown
His mother should have thrown him out and kept the stork.
~Mae West
An ounce of mother is worth a pound of clergy.
~Spanish Proverb
All women become like their mothers. That is their tragedy. No man does. That's his.
~Oscar Wilde
A mother's love has no limits.
~Italian Proverb
Japanese-American mother at the Topaz Relocation Center, Topaz, Utah
When you are a mother, you are never really alone in your thoughts. A mother always has to think twice, once for herself and once for her child.
~Sophia Loren
Mothers hold their children's hands for a short while, but their hearts forever.
~Anonymous
A mother is not a person to lean on, but a person to make leaning unnecessary.
~Dorothy Canfield Fisher
Motherhood is priced; Of God, at price no man may dare/To lessen or misunderstand.
~Helen Hunt Jackson
The moment a child is born, the mother is also born.
~Rajneesh
A mother is a person who seeing there are only four pieces of pie for five people, promptly announces she never did care for pie.
~Tenneva Jordan
No matter how old a mother is, she watches her middle-aged children for signs of improvement.
~Florida Scott-Maxwell
We never know the love of the parent until we become parents ourselves.
~Henry Ward Beecher
Never marry a man who hates his mother, because he'll end up hating you.
~Jill Bennett
Anyone who doesn't miss the past never had a mother.
~Gregory Nunn
Of all the rights of women, the greatest is to be a mother.
~Lin Yutang
Mother mourning fallen WW1 German Jewish Soldiers (1920)
My mother was the most beautiful woman I ever saw. All I am I owe to my mother. I attribute all my success in life to the moral, intellectual and physical education I received from her.
~George Washington
A mother is not a person to lean on but a person to make leaning unnecessary.
~Dorothy Canfield Fisher
A mother's love for her child is like nothing else in the world. It knows no law, no pity, it dares all things and crushes down remorselessly all that stands in its path.
~Agatha Christie
A mother's yearning feels the presence of the cherished child even in the degraded man.
~George Eliot
Mother: the most beautiful word on the lips of mankind.
~Kahlil Gibran
All that I am or ever hope to be, I owe to my angel Mother.
~Abraham Lincoln
Mothers are fonder than fathers of their children because they are more certain they are their own.
~Aristotle
Whatever else is unsure in this stinking dunghill of a world a mother's love is not.
~James Joyce
Youth fades, love droops, the leaves of friendship fall; a mother's secret hope outlives them all.
~Oliver Wendell Holmes
"To a child's ear, 'mother' is magic in any language."
~Arlene Benedict
Men are what their mothers made them.
~Ralph Waldo Emerson
Sayings compiled by Alan Loren
*From various sources