My Dog
by Stella
(United Kingdom)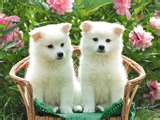 THIS IS MY DOG WITH IT'S FRIEND


I have a dog but it's name is Hedgehog.
Its color is black and it likes to play with my railway track.

It loves to eat bones and for dessert eats ice-cream cones.
Its furry fur and sparkling eyes.

Its barking sound and its little nose round.
Its friendly attitude and lovely gratitude.

Its long fluffy tail and its sharp little nails.
It may be a dog but for me its my best friend.


I LOVE YOU HEDGEHOG!!!!!!!!!!!