POEM FROM DAUGHTER TO MOM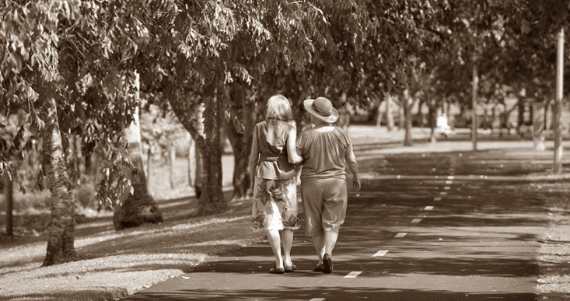 She gave you the gift of her love, and a Poem from Daughter to Mom is the one of the most appropriate ways to express your affection for her. This touching collection of poems will help you convey to her that you are the person you are today because of everything she did, and everything she does.
Whether you are a young girl, or you are a woman on her own or with her own family, you will identify with these wonderful verses.
If your mom is no longer with you, it is consoling to take a precious few moments and reflect on your love for her and all she meant to you and continues to mean to you.
We think you will enjoy this very special collection.

Because of You
Dearest Mother,
You're the friend I most adore.
You taught me everything I know
and more.
You never abandoned me
when times got tough.
You held my trembling hands
when the waters were rough.
Mother, you've always been by my side.
Holding me up
When I wanted to hide.
Because of you,
I now walk with pride.

To Be a Great Mother
A great mother loves without reason
Through winter, summer, spring, and fall
Her love is unalterable, despite the season.
A great mother knows when to talk
And just how to listen.
She knows when to walk away
And save the battle for another day.
Even when she's angry
She never takes it out on others.
That's why only a few women
Can indeed be called great mothers.
Only one woman can be the Best mother,
And Mom, That's You.

What Moms Do
Moms nurse kids back to health
Even when they themselves feel bad.
Moms make you feel better
Even when you're awfully sad.
Moms sacrifice
To give their children what they need.
They ignore their own needs and wants;
That is a Mom's creed.
You are my mother,
And these things you've always done.
I know I'm the lucky one;
God made me your loving son.

A Daughter's Gratitude
Nobody ever wanted me before.
I didn't expect you to be different.
Then you said,
"I would like to be your mother."
I couldn't believe what I heard.
Someone wanted me.
Now I've had years to know you.
It only took me a second to love you.
By adopting me,
You showed me that someone believes in me
That somebody really cares.
And because of this,
You mean the world to me.
I love you, Mom.

Your Check
Mommy
I don't need money
And I'm not in trouble, again.
Just wanted you to know
You're more than my mom,
You're my friend.
Thanks for your unconditional love;
You've never failed to treat me
Like your angel from above.
Thanks for constantly pulling my butt
from the fire;
You never accepted poor effort
So I always aimed higher.
You say this is a mother's job,
But you never got a check.
Not even Bill Gates' bank account
Could cancel such a debt.
THANKS
Mommy, I love you.

Poetry by Natasha Niemi