ROSES ARE RED POEMS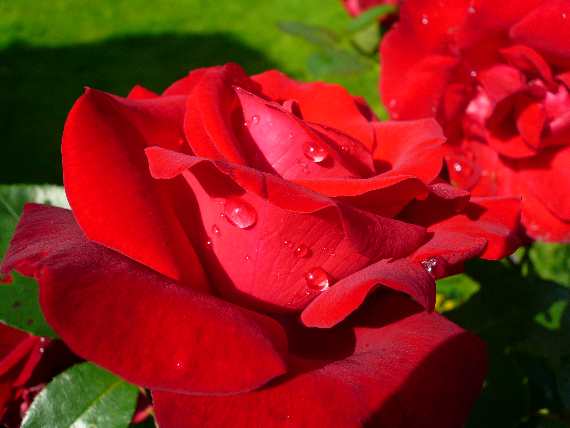 For many of us our first exposure to poetry was when we recited those Roses are Red Poems we in elementary school. You remember, "...violets are blue, sugar is sweet and so are you!" Oh my how we loved them so. Well, kids are still reciting these verses today, and the poets at My Word Wizard thought it would be fun to add our own contribution to the genre.

It is a great exercise, especially for students and teachers, to try to craft some of your own darling little ditties of the same type as those found below. You will have a lot of fun creating these delicious rhymes, and it is a great way to flex your writing muscle.

Enjoy!

Love for You
Roses are red;
My heart is too.
It beats so strong
With love for you.

You're Neat
Roses are red;
Chocolate is sweet.
I want you to know
That I think you're neat.

Thinking of You
Roses are red;
Your eyes are blue.
When I'm smiling,
I'm thinking of you.

Happy Halloween
Roses are red;
Scary monsters are green.
Happy Halloween
To My Favorite Teacher
Who's not mean.

Dark Blue Eyes (Humorous)
Roses are red;
Your eyes will soon be dark blue.
I saw you kissing her,
And my fists are for you.

Sorry (Humorous)
These roses for you are yellow.
These roses for you are pink.
Here are your favorite reds
And my special wink.
I'm sorry I lost my wedding ring
Down the blasted kitchen sink.

I Love You
Roses are red;
The sky is blue.
You're the sweetest man
In the entire world,
And I really love you.
Poetry by Natasha Niemi