SHORT ROMANTIC LOVE POEMS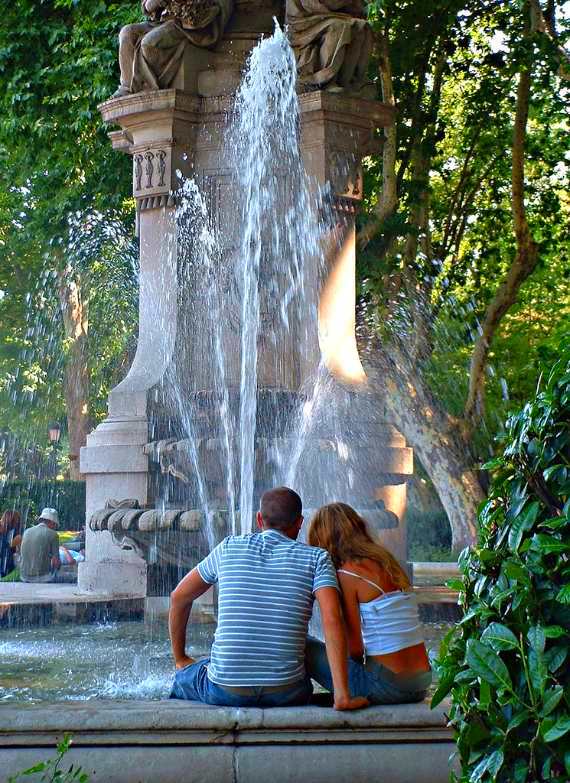 If you are looking for short romantic love poems, our collection of quixotic thoughts will help you express the depth of your devotion in just the right amount of words.
Sometimes brevity is the best way to articulate your amorous intentions. In fact, the most powerful manifestations of love come in small packages. Think about it for a moment. Long, drawn out, overly verbose sentiments can over marinate a message in superfluous verbiage. The result can be a diminution of the intended thought.
So take it from the writers at My Word Wizard. Say it loud, say it clear, and say it in brief. There is no sense overstating your purposeful, heartfelt sentiments.
Enjoy!
Silent Love
It's true I like to hear the words
"I love you,"
but you don't have to say them out loud.
Your smile, the look in your eyes,
the way you touch me
say more than mere words ever could.
Not the Same
We don't always like the same things,
believe the same things,
want to do the same things.
But we both know
those "things" don't matter.
We have our love in common--
and in comparison, those pesky
little differences
don't add up to much.
The Couple
Sometimes you see a couple out somewhere,
having breakfast, for instance.
They don't seem to be talking much.
One might be reading a paper, the other
bent over a plate of French toast.
Or maybe they're both staring
out the window, each at something different.
Yet you can tell they're not really
in separate places. They're so close
it's unnecessary to fill any gaps
with empty talk, and they not only
breathe the same air,
they breathe it as one. True love
does that. It shows in the way
one murmurs something
and the other smiles,
the way they pass each other
the syrup without being asked,
or one freshens the other's cup
with the last of the coffee.
Romantic Love Energy
When I hold you close,
can you feel my heart beating?
Can you actually hear it
when our lips touch, a surge
of rhythm, fast and strong?
When we lie alone
in the darkened stillness,
does my pulse transmit
my heart's urgent message?
Each beat says with insistent joy
I love you…I love you…I love you…
A New Kind of Love
My love life's been a theme park--
up and down and round and round.
It's had its share of thrills,
but often it's left me feeling
sick and worn out.
It's all so different with you.
You've shown me that love
can be exciting without being frenzied,
thrilling without being terrifying,
fun without being exhausting,
and rewarding in a way
no theme park could ever approach.
Our love life is a new life for me,
and I'm very grateful to you for that.
Poetry by Susanna Rose