SIMILES FOR KIDS
Teacher Lesson Plan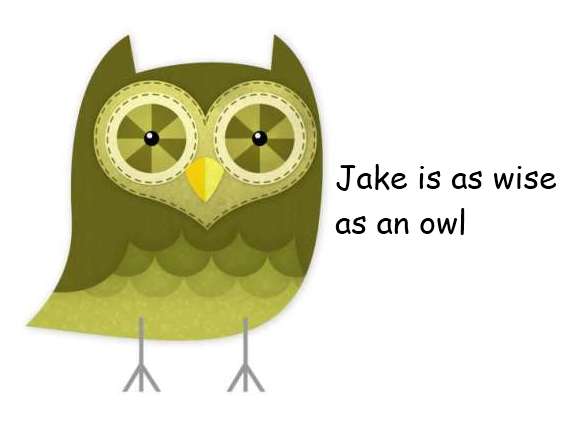 A simile compares two unlike things using the words 'like' or 'as'; e.g. 'My friend is like a diamond'.

A simile differs from a metaphor in that, even though they are both forms of comparison, similes indirectly compare two ideas that are unalike and allow them two remain two distinct entities; whereas a metaphor compares two things directly.

Example of a Simile Poem
Use your knowledge of similes to write a poem similar to the following model:



Exercise for Your Students
Here is an exercise to help your students better understand the purpose of a simile. Include a similar exercise in your lesson plan.
Read each sentence below and complete to form a simile.

For example:
She shines like
the
sun
.
a) He laughs like a
.
b) She is as loud as a
.
c) The crowd poured into Jade stadium like
into a paddock.
d) As big as a
.
e) The players lumbered like
through mud to get to try the line.
f) He clung like a
to his surfboard.