THANK YOU POEMS TO TEACHERS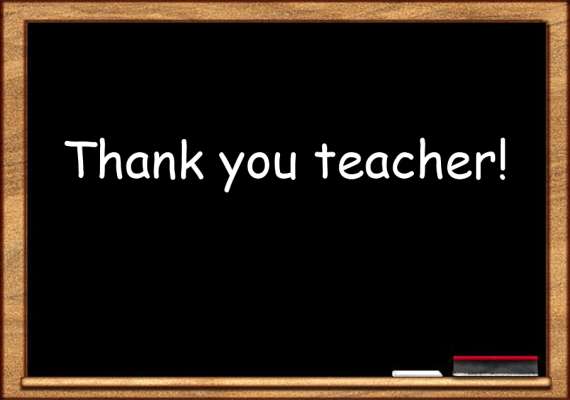 Apart from parents, teachers have the greatest impact on our lives. Thank you Poems To Teachers recall our educational mentors with gratitude, and recognize the important role they have played in our growth and development.
To be sure, some educators stand out more than others. They are clear in our consciences and continue to impart their wisdom through wonderful memories of lessons well learned.
The writers at My Word Wizard have culled together an assemblage of ponderances that recall with warmth the special bond between student and educator. So why not look up your favorite instructor and tell them how much they meant to you during your most formative years.

Lessons Learned
Thank you for what you taught me
and for helping me to grow.
You have expanded so much my learning
and taught me what I know.
You are someone I will never forget
Nor the lessons I have learned
For they will never be wiped clean
They're in my memory burned.

Answers
Each day you stood before us
and gave to us your time.
You gave to us your patience
and helped expand our minds.
Thanks for what you gave me
And for what you have taught.
You helped me with the questions
For the answers I have sought.

Imparter of Knowledge
Teacher and advisor
Counselor and friend
Imparter of knowledge
Which never has an end.
All these things you were to me
And I'm thankful to this day.
I have now succeeded
And you helped show me the way.

Truth
A teacher is someone to turn to.
someone to chide and scold you.
Someone to give of their time
and help expand your mind.
Someone to assign reports
and ignore all retorts.
You were all this to me
and the truth you helped me see.
Thanks for what you've done
and the battles you have won.

Because of You
A teacher is a person
Who helps you every day.
Who scolds you when you're bad
And helps you find your way.
Thanks for what you did for me,
for teaching me something new.
For I would not be here today
If it hadn't been for you.

Poetry by Sharon Hendricks