VALENTINE'S DAY JOKES POEMS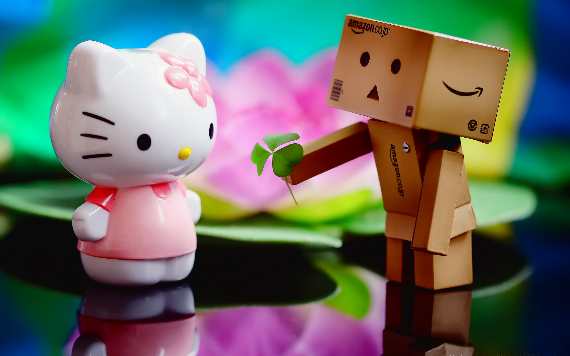 It's the time for lovers and those we most care about. Valentine's Day Jokes Poems mark the holiday in a playful fashion. Sometimes humor is the best way to convey your love for someone. It shows a level of intimacy and endearment that is not easy to contrive.
The writers at My Word Wizard offer you a selection of witty verse that capture the light hearted side of love. They will make you laugh and will provide a shared, joyful moment that both of you will remember well after the holiday has past. They may even inspire you to compose some verses of your own!

Whether you are sharing the day with someone special, or passing it on your own, you'll find something that will make you smile in this delightful collection.

I Would Love You
I would love you
Even if you looked like poo
(Though we'd only go out at night).
I'd love you forever;
Not abandon you like an Old Shoe
(As long as you stay out of sight).
I would love you faithfully
As long as you pay the bills.
If you'd ever stop though,
I'd send you back to the hills.


I'm Glad You're Here
I was so sick of being alone on Valentine's Day
Staring at EHarmony commercials
And drinking alone from a bottle of wine.
Now you're here and so warm and fuzzy -
Thank God for stuffed animals.

Here's to the single life!
Sharing My Sandwich
My mother used to call me selfish
Because I never wanted to share my bologna sandwich
With my younger sister or even with her, my own mother.
Nothing compares to a bologna sandwich.

You see - I was never one for loving
Until you wrote my heart's song.
I was never one for sharing
Until you came along.

On this Valentine's Day,
I want you to have a piece
Of my bologna sandwich.
Not All Roses Are Red
The saying goes that Roses are red And Violets are blue.
That's just a saying;
I'm sick of pretending.
I honestly don't like you.
I shouldn't be saying this With it being Valentine's Day and all
But somebody needs to set this story straight.
You need to find another girl to date.


My Valentine's Choice
Apple or grape jelly?
Cheese on the burger or one that is just plain?
The Beaches or the Mountains?
Beer or wine or both?
Some choice are difficult.
My valentine's choice was simple –
YOU.
Poetry by Natasha Niemi