Wicked Mike's 'Black Book' of dark poetry
by Mike Hampton
(South Africa)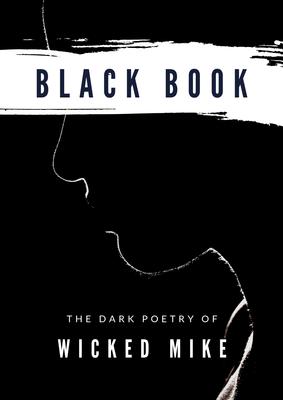 Please consider sharing my 'Black Book' of dark poetry. You can bleed it from the internet for free:

https://themikehampton.com/free-download-wicked-mike-black-book-dark-poetry/

I don't consider myself a poet. This is expulsion in between me writing about politics (as an activist rather than intentional author). Consequently, no response expected.

The best I can say about my poems is that they're mostly a memory of my rock and alternative past. Sometimes they're childishly simple, other times guaranteed to make me as misunderstood as a happy Goth with bangles of razorblades. Despite religious symbolism, I'm an atheist.

Three contrasting samples:

WHISPERS
I can be a saviour to everyone but myself
I'm wicked in the way that dolphins are
I'm unable to lose faith I've never had
I've white lines on my wrist that don't look like cocaine
I inhale your hate to tattoo my blood
I've seen death and kept my sight
If I could unfurl this thinking mud,
who would be dead, who would be blind?
Dreams are my blanket, love-lost my sheet,
my body an extortion of fleshy thought
What grade of thunder writes these words?
We're all undone, only numbers crying to be number one
I traded ambition for the hope of love,
and love violence's life into distraction:
"Smile when I rape you, then it won't feel so bad"
(but angels don't spread their legs for common infections)
I cannot fuck myself to understanding
or dissolve questions with knives unbuttered
Conversations are cemented with lies
I'm the Outcast, wettened with truth
My passage is silent to gods and pigs
I don't need the sun when I'm proud with matches
There's tragedy in the presentiment of souvenirs
Sweets should never be sharpened
I stab my tongue through the lips of this world
whilst armies whisper inside of me.

THE PRIZE (BEFORE AND AFTER THE ECHO)
My mind would've seen you if my eyes were blind;
the snatches of lipped smile and shouting breasts
arresting me to the sexual swatting of fly
and the ill-confident prayer for mounting music
where you and I compose the life and crowd
Introduce rituals expected and enacted
Exhibition saddles the safe of inhibition
so that I'm visiting within you and you in me
Discoveries in sweaty, adult-worded nothings
granted respect by fleshy objects with strings
The feeling floats that we're bugs on blissing bloom
and so committed are we to the glowing Oneself
that we're lending hearts without I.O.U.s
Who knows or cares whose is whose
when purpose is abandoned for the dream-awake
Laughter twists in the fatalism of dishonesty
I say objects are objects, you ask what's in-between
We've forgotten our bodies to fuck with our minds
so that solutions play hide-and-seek and love is intrusive
Should we have known that happiness obsesses holes?
This new mind order breeds discomfort and interest
Am I a leaf on a tree or a tree with leaf?
Unanswered, ignorance is a shield and I the common Man
...but asking travels the way of echoes of echoes
until I accept that redemption and victim live hand in hand
This is Alone.

EVEN HUMANS EXPLODE!
I fell into the sky
of Knysna
when it opened
I love being wet
and, for a while,
being part of this town;
cold yet safe,
in vacuum yet liberated,
one part of its 80,000
…surprisingly alive!
I'm a cloud taxiing
on the runway
of the Garden Route
I'm the clarity
in consciousness
because I know
where I'll be next
I'm just a raindrop
waiting quietly to explode...
...at home.

(Note: Knysna is the prettiest town in South Africa)

Poetry is the sacrifice of self. It's love, hate, desire, fear and the many entanglements between; the diary parts we're afraid to show, especially to ourselves.

It doesn't matter if the words shit or smile. It doesn't matter if weapon letters are symbolic or real, defiance or capitulation. There's no bad writing when vomiting oneself clean.

Writing is a weapon for freedom from the false and wretched beings we are that society created, the lie we embrace for false acceptance. Don't be someone else, bound by unjustified morality that exists through the barbwires of greed, pain and guilt. Our real selves are found in the simple brutality of Truth.

Let's masturbate our minds to come in the name of our own gods.

These are my ejaculations, sixty-six of them... a beautiful mess.